I have had the opportunity to participate in many local, national, and international organizations. A few of my favorites are listed below.

I am a member of the CSU I-CorpsTM and BIO I-Corps teaching teams. Our NSF-funded CSU I-Corps program helps faculty and students from all of the California State University campuses learn to identify "problems worth solving" through evidence-based entrepreneurship. We also founded a collaborative intensive BIO I-Corps program to teach entrepreneurship to underrepresented faculty, postdocs, and students in collaboration with the Biotechnology Innovation Organization (BIO).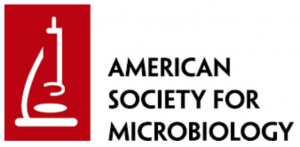 Throughout my career, I have been deeply involved in the ASM. Currently, I am on the ASM Governance Committee, Chair of the ASM Ethics Committee, Editor-in-Chief of Microcosm magazine, and a member of the ASM Communications Committee and Education Committee

I am Editor-in-Chief of the ASM Journal of Microbiology and Biology Education (JMBE). This role reflects my deep belief that excellence in science education is critical for maintaining the pipeline of research needed to solve pressing problems, and that research is critical for instilling new insights and excitement into the classroom.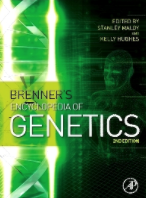 Together with Prof. Kelly Hughes from the University of Utah, I am co-Editor-in-Chief of the 2nd Edition of Brenner's Encyclopedia of Genetics, and the 3rd Edition which is currently in preparation. This is a comprehensive 11-volume synopsis of all areas of genetics published by Academic Press.
Doris A. Howell Foundation for Women's Health 
I am on the Board of Directors of the Doris A. Howell Foundation for Women's Health. Doris Howell was an MD whose focus on promoting women's health led to numerous advances in the underlying science and clinical treatment that have had a tremendous impact on women's health today. The foundation continues these efforts, supporting student research on women's health issues and communication forums that make the public more aware of these issues. 

I am current Chair of the Board of Directors of the San Diego Natural History Museum, an amazing asset to the San Diego community that stimulated my interest in nature as a child. The museum is both a repository of knowledge over the eons and active in the understanding of biodiversity and conservation that is so critical for our future.